Main content starts here, tab to start navigating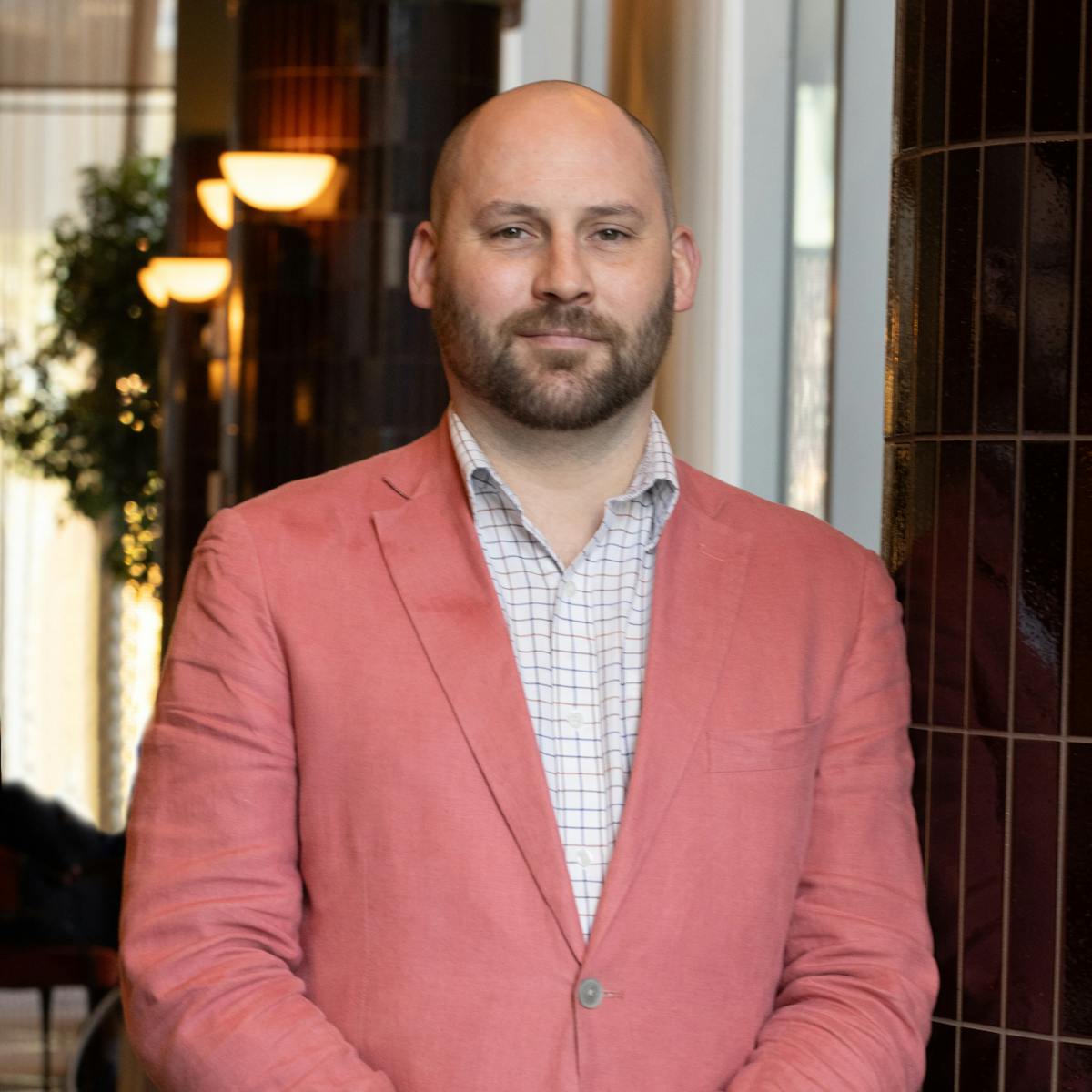 John
Richard
Beverage Director
John's exposure to the restaurant industry and Italian cooking began in the early summers of his childhood, cooking Brooklyn inspired Italian-dishes with his Sicilian grandmother and eating in iconic New York red-sauce joints with his father. Later, John started working at Red Lobster, while attending The College of New Jersey. Quickly realizing that he loved the pace and speed of working in restaurants, John moved to New Orleans and started his career at Red Fish Grill, a lively restaurant in the heart of Bourbon Street. Continuing his career in New Orleans, John spent a few years at Brennan's, where he was first introduced to the world of French wine. John quickly received his introduction and certification in a year and a half and pivoted to become a Sommelier in 2016.
John moved back to New Jersey in 2017, where he served as a Maitre d' and Sommelier at a smaller hospitality group that owned Stage Left Steak, Catherine Lombardi, and Stage Left Wine. John stayed through COVID, helping them pivot to sell and manage their wine inventory. John then started working in New York as a Sommelier in 2021, first at YUCO, and ultimately at Ci Siamo in February of 2022, diving into Italian varietals and marrying his childhood food memories with his love of wine.
As beverage director, John oversees a beverage program that showcases the diversity and depth of Italian viticulture and complements Chef Hillary Sterling's wide-breadth and perspective of Italian cooking.