Main content starts here, tab to start navigating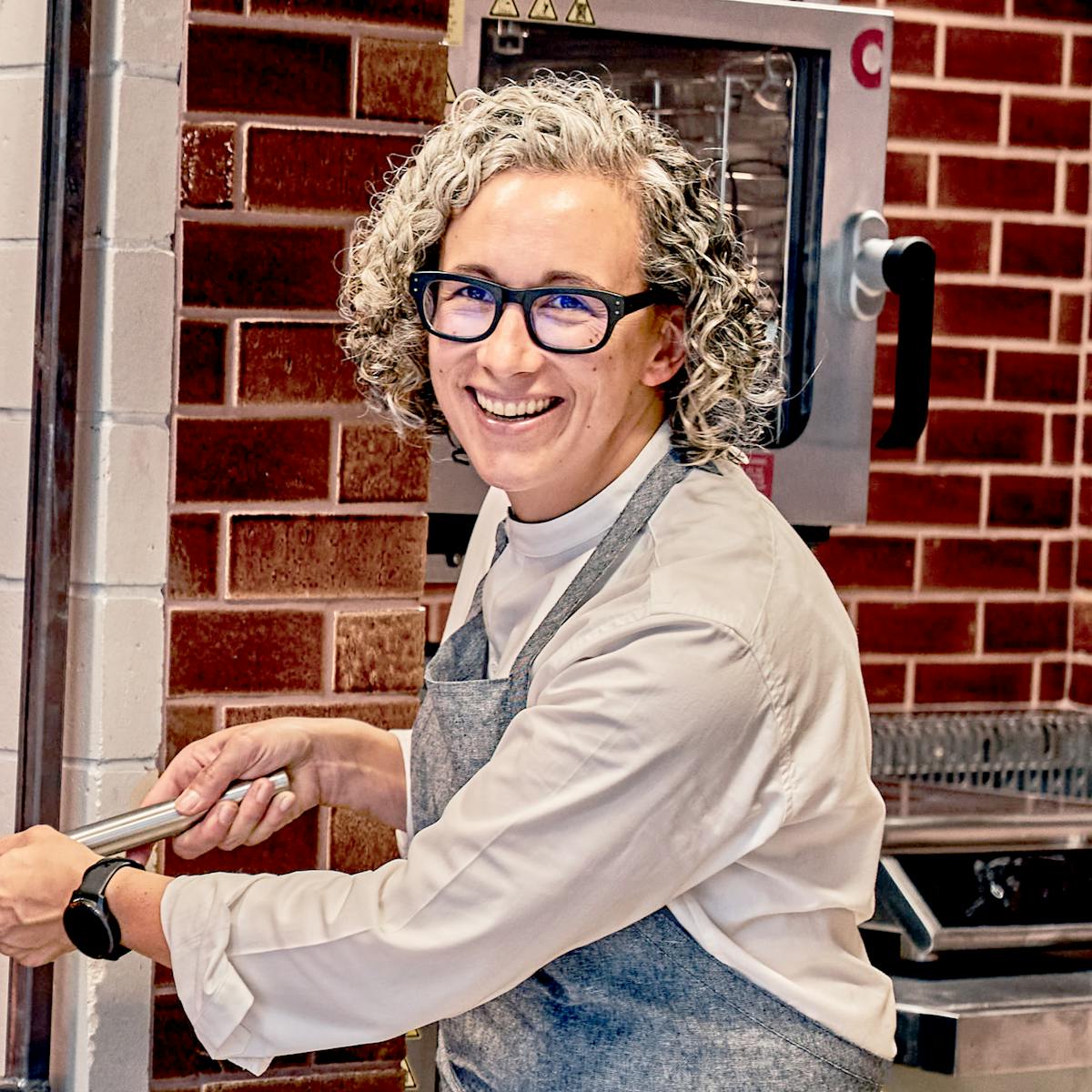 Hillary
Sterling
Executive Chef
Born and raised in Brooklyn, Hillary first felt the pull of the industry as a teenager bussing tables during summers in Montauk, NY. After receiving her business degree from Indiana University, Hillary enrolled in night classes at Chicago's Le Cordon Bleu, graduating with a Culinary Arts diploma.
Hillary then returned to New York City, beginning her career in the kitchen of Bobby Flay's Mesa Grill where she learned the critical balance between spice, heat, and acid. Hillary continued working with Flay, joining the team at the acclaimed Spanish restaurant Bolo, furthering her appreciation for Mediterranean cuisine and culture. She then turned her attention to Italy, working in the salumi and butchery department at Lupa Osteria Romana. It was there that Hillary developed a greater appreciation for the uniting power of food and the importance of intentionality in cooking. In 2010, she shifted her focus to the fine-dining world, assuming the role of chef de cuisine at Michelin-starred A Voce. Working under Chef Missy Robbins, Hillary fell in love with the regionality and traditions of Italian cuisine. Most recently, Hillary returned to her domestic roots as the executive chef and partner of Vic's, where her menu of thoughtfully prepared dishes gained a loyal following.
At Ci Siamo, Hillary has created an ambitious restaurant centered around live-fire cooking and the understated excellence of seasonal ingredients. The culmination of her diverse culinary training and extensive travels, Ci Siamo is Hillary's most personal project to date and celebrates the power of simplicity.